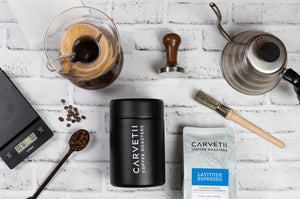 The finest coffees deserve the very best kit
We've chosen a selection of brewing equipment to feature on our website based upon the kit we use at the Roastery and at home.
Pick of the Kit
Every month we bring our focus to one of our favourite bits of brewing kit. This month it is...
Wilfa Classic+ Coffee Maker - White
Equipment Guides
We've put together a series of videos on key equipment. For more on this series visit Equipment Guides