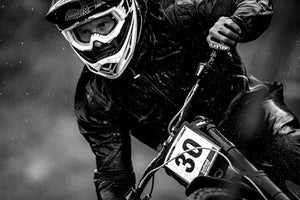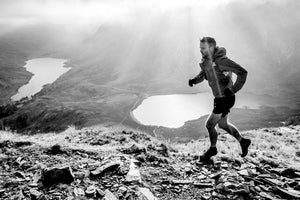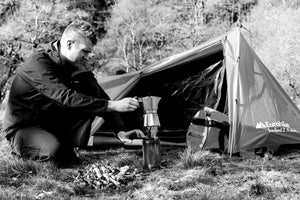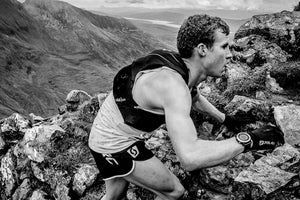 Meet Our Ambassadors
They're a cool bunch of coffee loving, outdoor enthusiasts based here in the Lakes. Get to know them a little better...
Huw Jack Brassington
Why I choose Carvetii? ...Good coffee is mountain running rocket fuel...and Carvetii is the best out there. Freshly roasted in the Lake District and delivered straight to your doorstep. What's not to like.
Photo: Ian Corless
Adam Brayton
It's great to be affiliated with Carvetii -  a roastery extremely local to me which I've supported for a number of years. About 10 years ago I actually did some electrical work at Carvetii's original site in Embleton! I had absolutely no idea of the work and skill involved to roast great coffee. Right now I start the day with a cup of Fortitude Espresso.
Brennan Townshend
Being an ambassador for Carvetii was a natural choice as a big fan of high quality coffee and of supporting / promoting local businesses. Carvetii Coffee is our local roasters being only 3 miles away from home, based in Threlkeld. I have always been a huge fan of freshly roasted coffee and making special cups has become a daily routine and a part of my life. I use a variety of the different blends and single origin coffees to pick me up before a hard run session or to chill out with after a long day in the mountains.
Photo: No Limits Photography
Harrison Ward
Fell Foodie (Outdoor Cook, Hiker and Wellbeing Advocate).
I can often be found up high in the fells preparing restaurant style meals in remote locations on minimal equipment.
One of the first things I do when I set up my stove in the mountains is get a brew on. I adore my coffee and jumped at the chance to become an ambassador for Carvetii when the team got in touch. 
Having the opportunity to see the process behind the sourcing and roasting of the beans and the passion Angharad & Gareth for a quality product further cemented why I wanted to be affiliated with the business. Not to mention that its all roasted right here in the Lake District at the foot of Blencathra.
I'm often sampling the limited release blends they craft but I'm most likely to be enjoying the Latitude Espresso. 
I also love supporting local cafes when back at base camp. Seeing the Carvetii symbol in the window is a knowing sign that I'm going to be able to get a high quality coffee and that the baristas will have had direct support from the Carvetii team in learning how to craft the best end product.